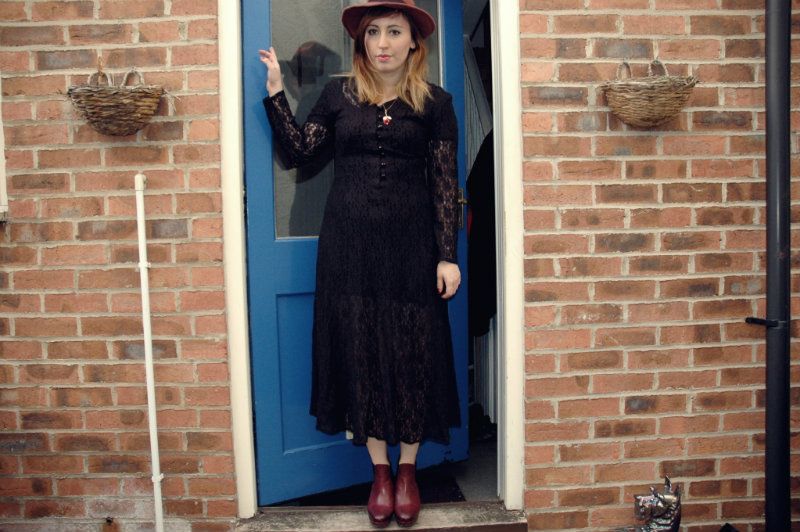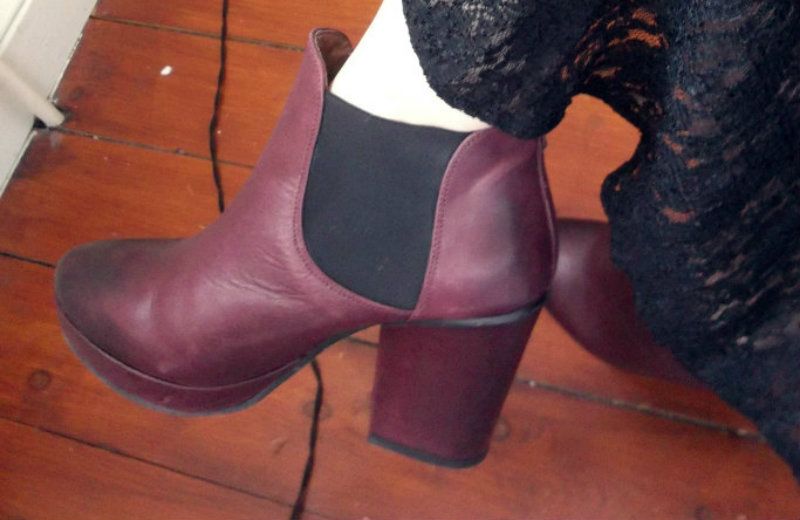 Dress-
Twitch Vintage
|Body Con Dress (worn underneath)-New Look|Hat-New Look (old)|Boots-Topshop Allegras (sold out)|Necklace-Thrifted|
Hey guys,
I brought this lace dress from Twitch Vintage, who sell amazing pieces from their Ebay shop.. which i've linked above. I brought this last year and absolutely love it.
This is what I wore this evening for drinks and a gig with my boyfriend, his brother and partner.
I've finally found out how to make my pictures bigger :)ahh i'm slowly learning how to do this blogging thing. :)
Oh and before I forget heres the picture I promised of my new vintage Poodle Lamp :) I brought him to take to uni with me, so if I get homesick he'll cheer me up. He's all the way from America and just needs an adaptor so I can use him with a UK socket then he'll be in working order :).. notice that i've already started calling the lamp a him!! i'm so strange!
*Thank you so much to my new followers, like i've said before it really does make my day and i'm so happy that you decided to follow me :)
Love Jo. xx