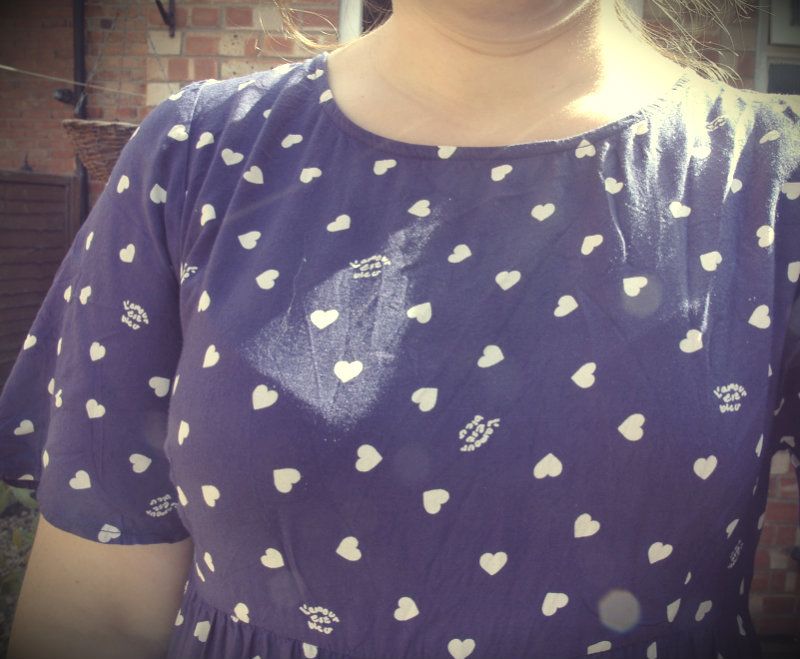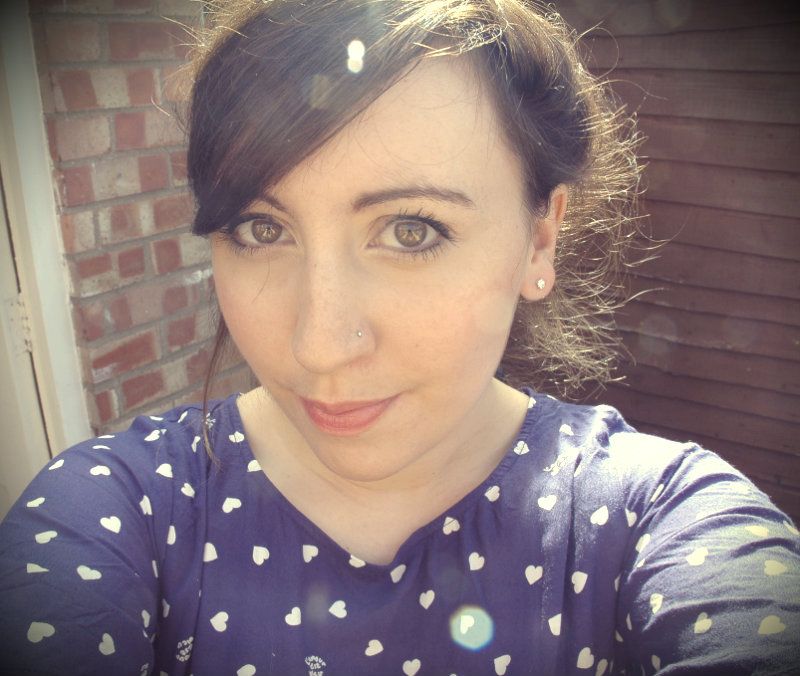 Dress-Monki|Shoes-Thrifted (charity shop)|
I was so gutted when this dress sold out before I had chance to buy it from the Monki website. However I found it on Ebay last week and managed to get it for £8.00+2.50 postage. I'm so happy with it, I love the cute heart print detail and the length is just perfect.
* My first day at work went well, the people are all REALLY lovely. I still haven't mastered pulling a pint without getting a massive head and then overflowing, but i'll get there. I'm not back in until next Saturday so I now have 7 days off. Oh and I have to wear tiny little dungarees :( not entirely flatting on me!! but apart from that i'm loving the job.
* I have created a little clickable button on the left-hand side of my blog for my ebay page, i'll be adding items there again from tomorrow.. including my Topshop Ambush boots (size 4). So let me know if any of you are interested in those? :) I need money for uni so very very badly..ha.
Love Jo. xx