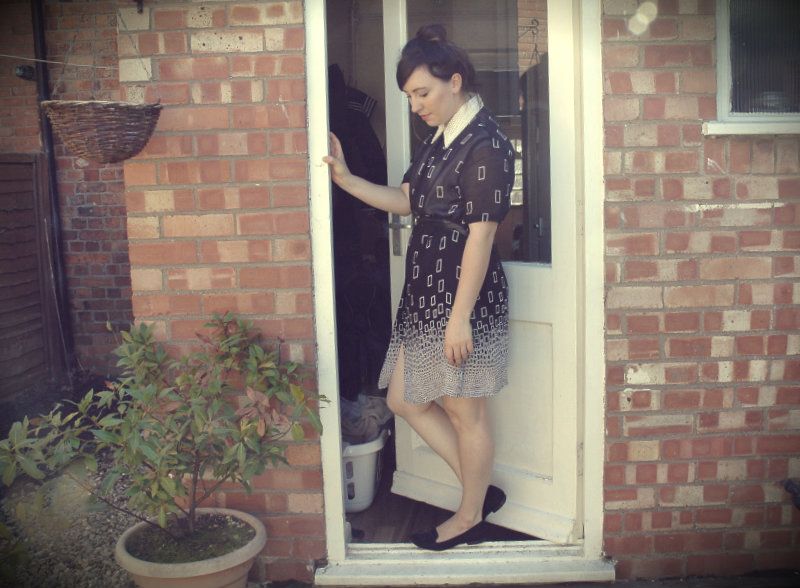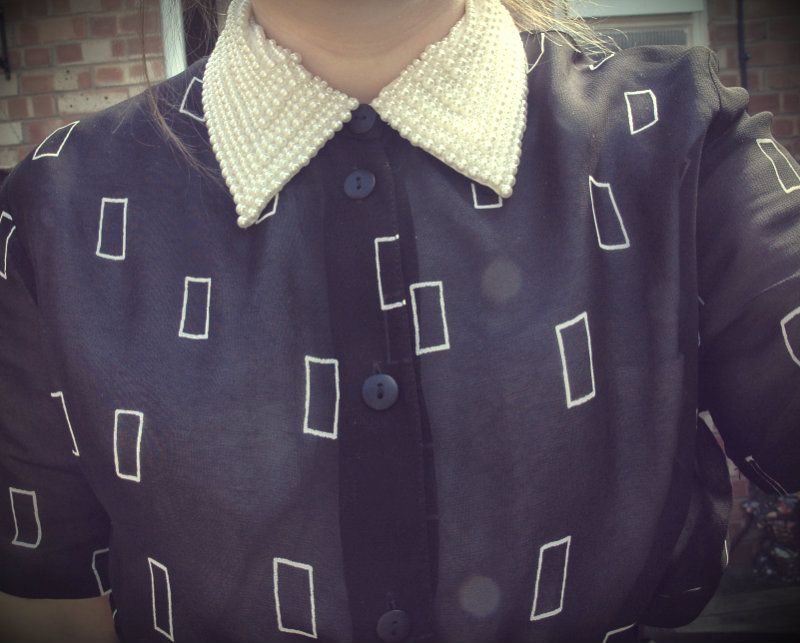 Shirt-Thrifted (charity shop)|Pearl Collar Blouse-Thrifted (charity shop)|Shoes-Topshop
* I found this oversized shirt in my local charity shop, the ones in Bourne are really good. I brought this along with a few other items, including a really cute picnic basket for £1.00. I just love how long this shirt is, this means I can wear it oversized over jeans or leggins or as a dress. The possibilities are endless!
The blouse is a real staple in my wardrobe and I think you'll be seeing alot of it in my blog. It just looks great layered under everything but just as good worn tucked into a skirt or worn over leggings.
Love Jo. x