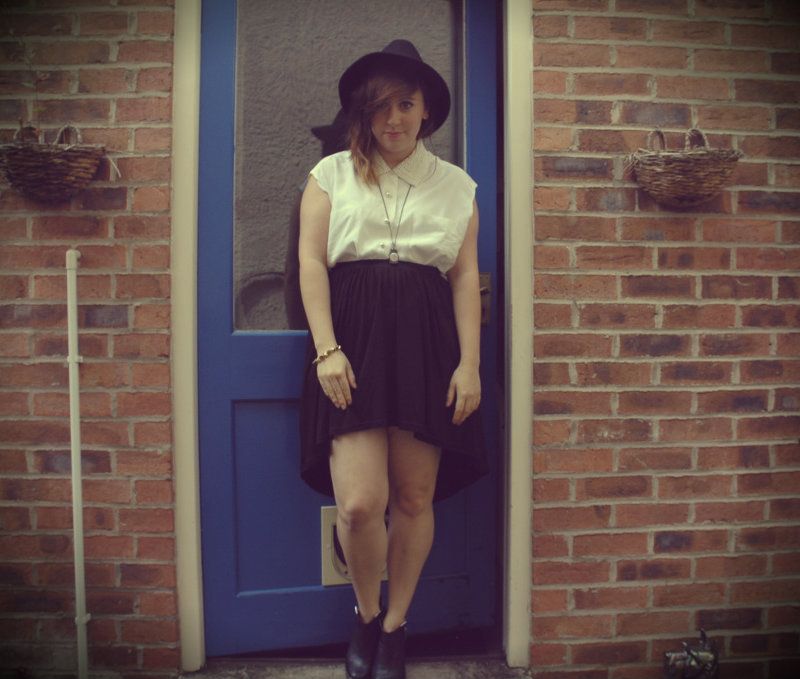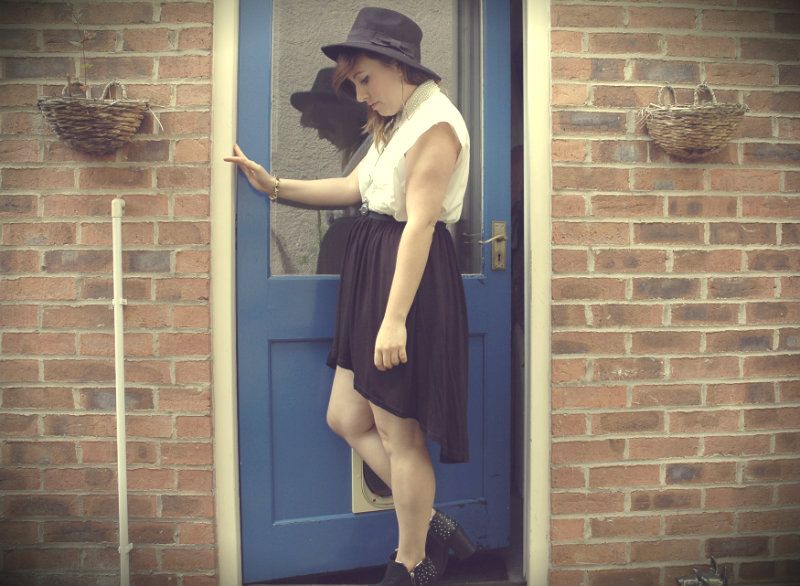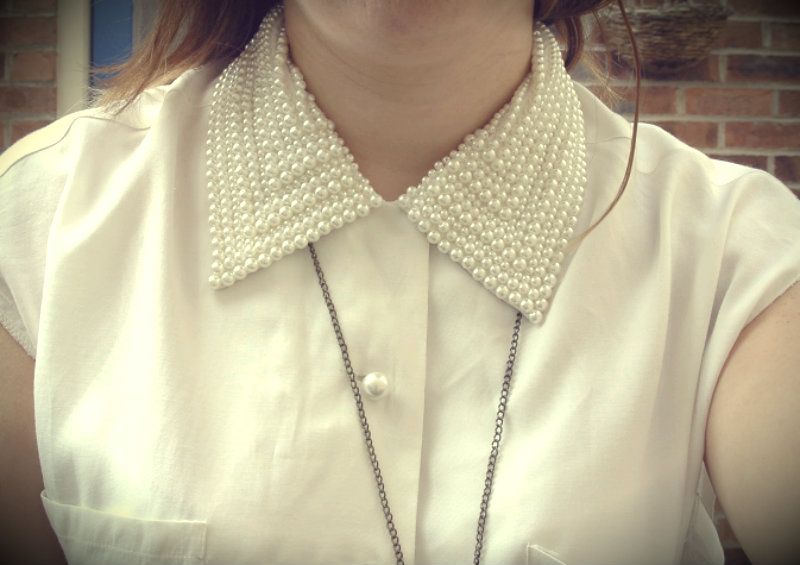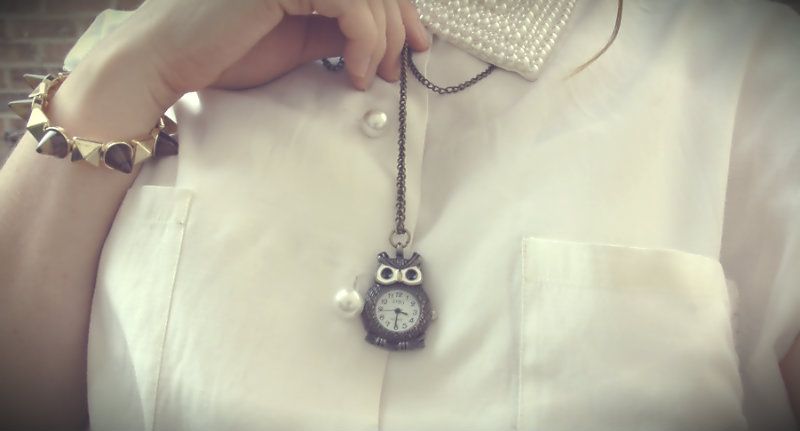 Shirt-Thrifted(charity shop)|Dip hem skirt-Primark|Boots-Topshop|Necklace-Portugal|Fedora-Topshop|
Hey lovelies
This is what I wore today to go shopping with my mum and sister, we also dropped off a few boxes at my new uni house in Lincoln. It turns out my mum used to work with my new housemate!! its a small world!!
I picked this shirt up from my local charity shop, it originally had sleeves.. which i'm cut off. I actually really like the shape cutting off the sleeves has created and I adore the pearl collar. The cuffs are adorned with the same pearl detail, so i'm thinking of something I can make with them now :)
Mullet hem skirts are so flattering, I really think they suit every body shape. This one is so versitile and can be dressed up or down. The necklace was a present from my best friend, who is portuguese and brought it for me last time she went home to visit family.
Hope your all having an awesome week!! its nearly the weekend :)
Love Jo. xx