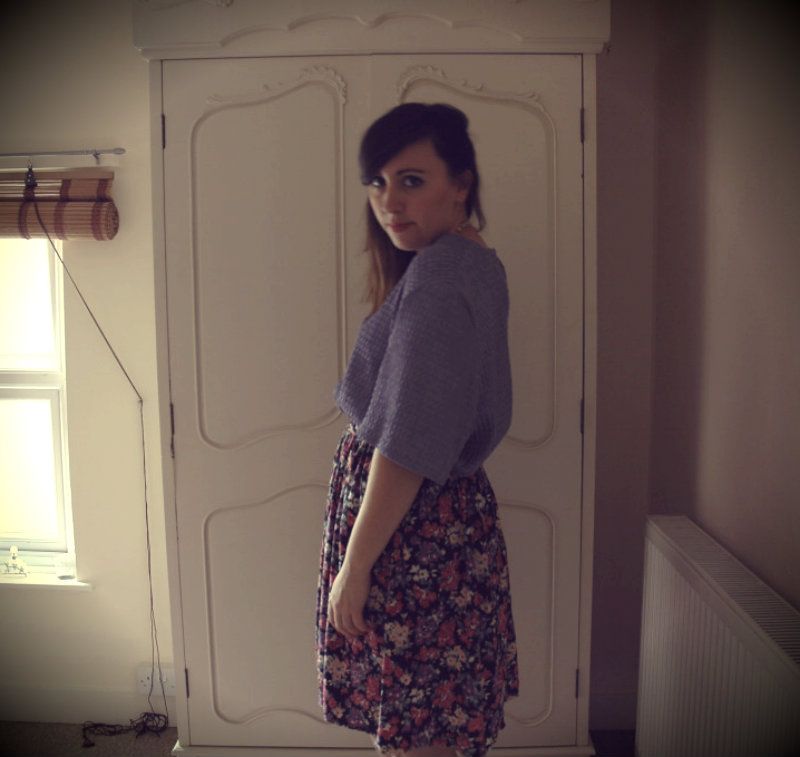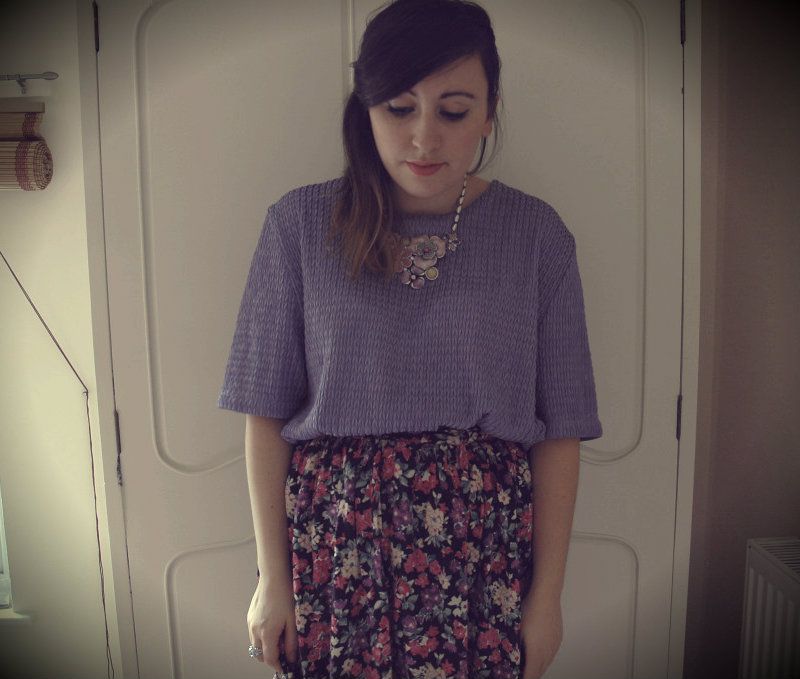 Skirt-Thrifted (originally from New Look)|Top-Thrifted (charity Shop)|Necklace-Gift|Ring-Portugal (holiday)|
Hey guys,
I've literally been trying to upload these photos all night :( photobucket hates me tonight!!
This outfit is what I wore today, all from charity shops.. however the skirt is originally from New Look. I was drawn to the pretty floral print and it was only £3.00.. bargain!! I really love the texture of the top, which is really oversized but gives it a batwing look. There's not shoes in this picture as I was caught out in the rain and my shoes were wet. Today my photos were taken in my new bedroom, since moving i'm still trying to find a good spot for taking outfit photos. Were really overlooked in our garden so I feel really awkward taking photos out there!! am I being silly? Anyway I think this setting will be ideal for when the weather is crappy.
I'm going to upload my London photos tomorrow, I had such an amazing time.. London was buzzing. I managed to see a couple of public events, the open water swimming on the Serpentine and the mens marathon. The atmosphere was just amazing and I have never been so proud to be British.
Other hightlights were wandering around Brixton, Borough Market, watching the olympics on the big screen near tower bridge and finding a pop-up bar on the top floor of a multi-storey carpark. I'll tell you more tomorrow when the pictures are up :)
Thank you to all my new followers.. i'm nearing that 100 milestone..eeek. I really never thought anyone would want to follow me when I first started but i'm so happy that you all chose too :)
Jo. xx